Request MSDS
For an up to date MSDS for this product please send us your name and email and we will send one out to you.

Description
BPVA D3 is a high viscosity homo-polymer emulsion of vinyl acetate stabilised with polyvinyl alcohol. It is a general purpose adhesive that can be used to adhere a variety of substances. BPVA D3 self cross-links after the evaporation of water is complete to give a water resistant bond. The emulsion is stable for extended periods of time, although there will be an increase in viscosity at low shear with time. Application areas for this product include: General purpose wood adhesive, water resistant wood adhesive and wall covering adhesives.
Applications
Suitable for all wood types BPVA D3 dries clear and can be sanded, painted or stained.
Properties
Pack Size : 1Ltr, 5Ltr, 25Ltr
Base : Vinyl acetate
Viscosity : 150 – 250 poise
Downloads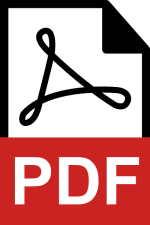 Bondloc BPVA D3 Exterior PVA TDS