Request MSDS
For an up to date MSDS for this product please send us your name and email and we will send one out to you.

Description
B222 screwlock is a thixotropic anaerobic low strength threadlock designed for easy disassembly of treated components. B222 is a purple threadlock and its anaerobic nature allows it to cure only when confined between metal parts.
Applications
All small fasteners, where vibration loosening prevention and non-leakage through threaded fastening is required. B222 threadlocker is ideal on small set screws, brass and most types of small threaded nuts, bolts, screws, hex and slot driven components including keyed fasteners etc.
Properties
Pack Size : 10ml, 25ml, 50ml, 250ml
Clam Pack : 10ml, 25ml, 50ml
Colour : Purple
Strength : Low
Viscosity : 1,200 cps
Breakaway : 6Nm
Service Temperature Range : –55°C – +150°C
Gap Fill : 0.5mm
Downloads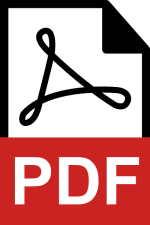 Bondloc B222 Screwlock TDS