Request MSDS
For an up to date MSDS for this product please send us your name and email and we will send one out to you.

Description
B272 threadlocker is a permanent red coloured general purpose adhesive for permanent threaded assemblies. B272 locks studs up to 40mm sealing against leakage and corrosion. It is chemical resistant, resisting fuels, lubricants and most industrial liquids and gases.
Applications
B272 is used where a high strength and high temperature range is required. Using B272 is ideal for the locking of large studs and bolts (M25>).
Properties
Pack Size : 10ml, 25ml, 50ml
Clam Pack : 10ml, 25ml, 50ml
Colour : Red
Strength : High
Viscosity : 9,500 cps
Breakaway : 23Nm
Service Temperature Range : –55°C – +150°C
Gap Fill : 0.25mm
Downloads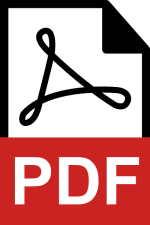 Bondloc B272 Threadlock TDS