Request MSDS
For an up to date MSDS for this product please send us your name and email and we will send one out to you.

Description
B569 hydraulic seal is a thixotropic liquid which cures anaerobically to form a tough, high pressure seal on all types of threaded couplings used on low, medium and high pressure lines.
Applications
B569 is used for all types of hydraulic connections, sealing against typical pressure line ratings, use B569 to fit valves, threaded couplings, adaptors, quick disconnect parts, compression fittings and vibration proofing joints.
Properties
Pack Size : 10ml, 25ml, 50ml, 250ml
Clam Pack : 10ml, 25ml, 50ml
Colour : Brown
Strength : High
Viscosity : 400 – 600 cps
Breakaway : 25Nm
Service Temperature Range : –55°C – +150°C
Gap Fill : 0.25mm
Downloads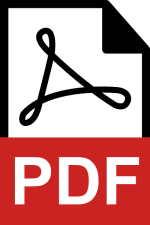 Bondloc B569 High Strength Threadlocker TDS