Request MSDS
For an up to date MSDS for this product please send us your name and email and we will send one out to you.

Description
B577 pipeseal is a high viscosity thixotropic gel paste which cures rapidly, sealing instantly to 10 bar through its anaerobic cure system in contact with metals in the absence of air (oxygen). When fully cured it resists pressure up to 350 bar. B577 is not suitable for oxygen systems. Good chemical/solvent resistance to ethanol, motor oil, unleaded petrol, acetone and brake fluid.
Applications
Typical applications are in sealing of all types of threaded connections against water, oil, gases and most common materials conveyed by pipes.
Properties
Pack Size : 50ml, 65ml, 250ml
Clam Pack : 50ml
Colour : Yellow
Strength : Low
Viscosity : 50,000 cps
Breakaway : 11Nm
Service Temperature Range : –55°C – +150°C
Gap Fill : 0.5mm
Downloads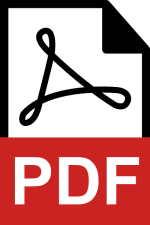 Bondloc B577 Pipeseal TDS