Request MSDS
For an up to date MSDS for this product please send us your name and email and we will send one out to you.

Description
B7765 is a multipurpose, food grade PTFE dry film for light lubrication. Non-toxic PTFE dry film for use as a dry anti-stick film or light lubrication of links, pins, chutes and slides etc. Operating in food/clean environments.
Applications
For dry lubrication of sliding parts, especially where oils, greases and similar agents cause soiling. For metals, plastics and rubber. Film thickness of 10cm allows for use even with the very fine tolerances in precision engineering. Can also be used as separation agent e.g. in the plastic processing industry. For sliding roof and seat rails, door hinges and locks, sliding doors, tilting window mechanisms, window locks, furniture hinges, drawer runners, ball bearings and electrical switches.
Properties
Pack Size : 400ml
Colour : Colourless
Base : PTFE
Service Temperature Range : –200°C – +270°C
Downloads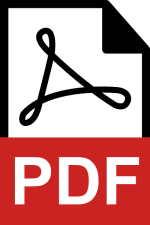 Bondloc B7765 PTFE Dry Film TDS