Request MSDS
For an up to date MSDS for this product please send us your name and email and we will send one out to you.

Description
B5190 replaces the old conventional, filled products as the new contender for all types of engine surface applications. B5190 is designed to compliments metal to metal fits as a sealant between joints, however there are many other uses of B5190.
Applications
B5190 can be used on all types of engine components withstanding temperatures up to 350°C intermittent, 280°C constant. Specific applications include diesel/petrol engines, fuel injectors, pump valves, cylinder heads, inlet manifolds, oil sumps, timing cases, meters, alternators, gas turbines, fans, bearing enclosures, axle assemblies, pump flange assembly, engine parts, aerospace as above, also use B5190 to seal threaded fasteners, mount gaskets, rigid metal, cork etc.
Properties
Pack Size : 80ml, 310ml
Clam Pack : 80ml
Colour : Red
Base : Solvent
Viscosity : 6,500 cps
Gap Fill : 0.5mm
Service Temperature Range : –55°C – +270°C
Downloads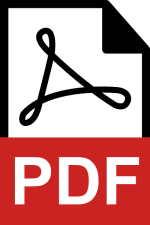 Bondloc B5190 Flexible Gasket TDS