Request MSDS
For an up to date MSDS for this product please send us your name and email and we will send one out to you.

Description
A toughened structural adhesive formulated for bonding dissimilar substrates as well as unprepared metals, ceramics, wood, concrete and standard thermoset plastics. The final adhesive bond is designed to be load bearing and resistant to weathering, humidity and wide temperature variations.
Applications
Outdoor weathering or solvent exposure Thermoformed plastic assemblies PVC, fibreglass, vinyl's, ABS, steel aluminium, stainless steel, acrylics, phenolic, polycarbonate, styrenics, noryl, PET, wood, concrete and ceramic magnet and speaker assembly sign assembly.
Properties
Pack Size : 28ml
Clam Pack : 28ml
Colour : Off white
Viscosity : 55,000 cps
Service Temperature Range : –40°C – +121°C
Downloads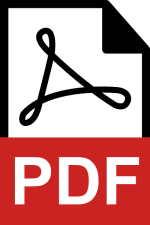 Bondloc B3294 Plastic Weld TDS