Request MSDS
For an up to date MSDS for this product please send us your name and email and we will send one out to you.

Description
B770 is used to make polyolefin and other low energy surfaces suitable for bonding with Bondloc cyanoacrylate adhesives. It is only recommended for difficult to bond substrates which include polyethylene, polypropylene, polytetrafluoroethylene (PTFE) and thermoplastic rubber materials. B770 is not recommended in assemblies where high peel strength is required.
Applications
B770 primer should be used here difficult to bond surfaces such as shiny plastics (polyethylene), PTFE and polyolefins such as polypropylene, require bonding to themselves in combination or to less difficult surfaces. B770 works by increasing surface adhesion on low energy substrates. Test should be conducted to access suitability.
Properties
Pack Size : 18ml, 50ml, 500ml
Appearance : Clear liquid
Base : Heptane/Acetone
Flash Point : 4°C
Specific Gravity : 0.68
Shelf Life : 12 months
Downloads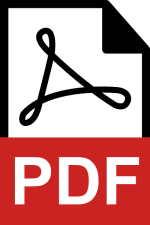 Bondloc B770 Polyolefin Primer TDS