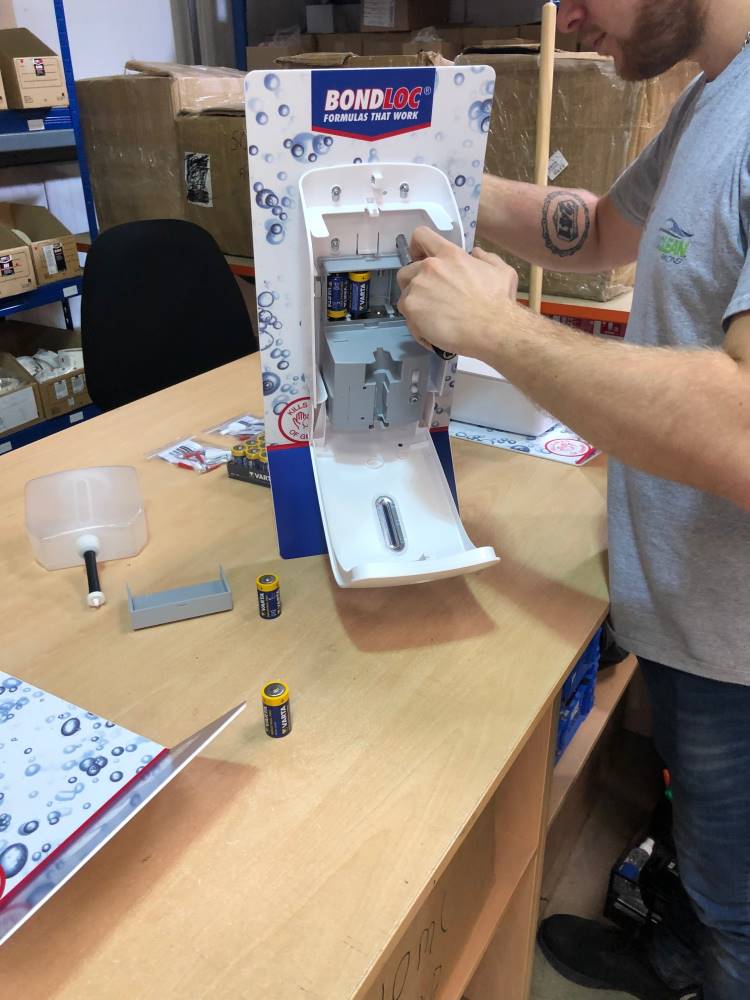 Are you ready for business?
As the government gives the green light for more businesses to reopen, here at Bondloc UK Ltd and alongside our core industrial adhesive business based in Bewdley, we've been busy manufacturing premium hand sanitiser products and touch-free hand sanitiser dispensing units to help support the demand from companies with their reopening programme. Ensuring they can restart their business with confidence and in the safest possible manor set-out by the Coronavirus (Covid-19) guidelines.
Our new range of premium hand sanitiser products and touch-free dispensing units offer protection and preventative solutions across a wide range of anti-bacterial products conforming to WHO and EN12791 and EN1500. Our products are formulated with a minimum of 70% alcohol content which kills an impressive 99.99% of germs.
Supplying to our existing distribution network alongside local businesses large and small within all sectors from hospitality, manufacturing and the NHS, we have stock available across the range which are suitable for offices, retail and other commercial settings.