Request MSDS
For an up to date MSDS for this product please send us your name and email and we will send one out to you.

Description
B5180 is a blue non setting gasket. It is a new technology sealant which is free from the solvent problems of other formulations and stays flexible when cured. The product cures to a non-hardening consistency, forming an instant seal that will not crack, chip or flake.
Applications
All purpose, non-cracking user friendly formulation. B5180 is ideal for engine gaskets, surfaces, cylinder heads, water pumps, gear boxes, threaded assemblies, flanges and pipe joints. When cured B5180 is resistant to petrol, ethanol, steam, anti-freeze, mineral and vegetable oils, common solvents and most chemicals.
Properties
Pack Size : 75ml, 250ml, 310ml
Clam Pack : 75ml
Colour : Blue
Base : Solvent
Viscosity : 5,000 cps
Gap Fill : 0.5mm
Service Temperature Range : –55°C – +270°C
Downloads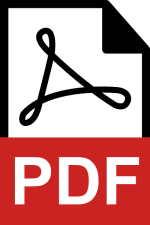 Bondloc B5180 Non Setting Gasket TDS