Request MSDS
For an up to date MSDS for this product please send us your name and email and we will send one out to you.

Description
Gasket seal type B518 is a red, smooth, thick paste. Easily applied B518 cures confined between the parts to form-in-place a tough, flexible gasket. B518 gives an instant low pressure seal.
Applications
B518 is used for fuel and water pumps, split crank cases on engines, gearbox covers, engine thermostats, air compressor end caps, engine timing cam covers on to blocks, pump couplings, fuel tanks on small implements, chain saws, lawn mowers etc. Use B518 for dressing gaskets, spacers etc.
Properties
Pack Size : 25ml, 50ml, 65ml, 250ml, 300ml
Clam Pack : 25ml, 50ml
Colour : Red
Strength : Low
Viscosity : Paste
Service Temperature Range : –55°C – +150°C
Gap Fill : 0.5mm
Downloads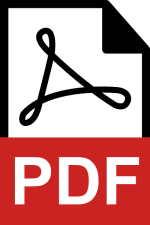 Bondloc B518 Flexible Gasket TDS