Request MSDS
For an up to date MSDS for this product please send us your name and email and we will send one out to you.

Description
B574 is an instant gasket material that forms in place, making almost any size and shape, replacing paper, cork etc. It eliminates relaxation and on loads loss. The assembled parts are usually suitable for immediate low pressure (6 bar) service and once cured can resist 350 bar pressure depending on gap size.
Applications
All formed in place applications such as gearbox sealing, pump flanges, transmission assemblies, cover plates on tanks, cam shaft sealing, bearing gaps, outer housings, crank case and sump assemblies and flange pipe fittings.
Properties
Pack Size : 50ml, 65ml, 160ml, 250ml
Clam Pack : 50ml, 65ml
Colour : Orange
Strength : Medium
Viscosity : 50,000 cps
Breakaway : 8Nm
Service Temperature Range : –55°C – +150°C
Gap Fill : 0.5mm
Downloads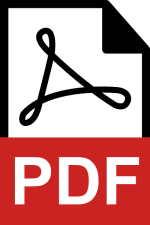 Bondloc B574 Instant Gasket TDS