Request MSDS
For an up to date MSDS for this product please send us your name and email and we will send one out to you.

Description
B572 white pipe seal is designed for the locking and sealing of metal pipes and fittings. The product cures when confined in the absence of air between close fitting metal surfaces and prevents loosening and leakage from shock and vibration. The thixotropic nature reduces the migration of liquid product after application to the substrate.
Applications
B572 has good chemical/solvent resistance to ethanol, motor oil, unleaded petrol and brake fluid. B572 is unusual in that it does not fully cure until some 60 hours after application, allowing for re-alignment of elbows and joints. Replaces tapes and dopes, stops gas and fluid leaks on most metals and assists in lubricating during assembly.
Properties
Pack Size : 50ml, 250ml
Clam Pack : 50ml
Colour : White
Strength : Low
Viscosity : 20,000 cps
Breakaway : 6Nm
Service Temperature Range : –55°C – +150°C
Gap Fill : 0.4mm
Downloads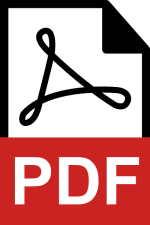 Bondloc B572 Pipeseal TDS